Troubles in our marriage or relationship hit us hard. Really Hard!
And it's no wonder if you're deeply shaken or anxious when your marriage is changing and not feeling as stable or dependable.
Very likely you're both having some unusually intense emotions, such as anger, anxiety, fear, confusion, and resentment… or perhaps the opposite reaction of shutting down, feeling numb, or tiptoeing around each other.
Having waves of emotion or pulling within when you're having marriage or relationship problems is absolutely normal. It's an early warning and self protection system built into our brains to alert us when something valuable or crucial to our well-being is at risk.
So yes, intense emotions or withdrawing are normal reactions… but they also make managing these challenges much more difficult and sometimes, impossible. When emotions run high our brains literally shift into a different mode… and we're simply unable to think as clearly.
Yes, our emotions are important and natural, but without knowing how they function and how to manage them, they can quickly cloud our judgment, result in uncensored words and actions, and literally switch off our ability to communicate in an effective or constructive way.
Even the most sincere attempts at communication quickly fall apart once anger, or fear, or hurt gets triggered. On the other hand… ignoring, avoiding, or tiptoeing around difficult issues may avoid some arguments,  but also directly prevents having the genuine affection, closeness, and intimacy you want with your partner. So, it's almost certain to  continue slowly chipping away at your connection.
Marriage Counseling Offers Practical Solutions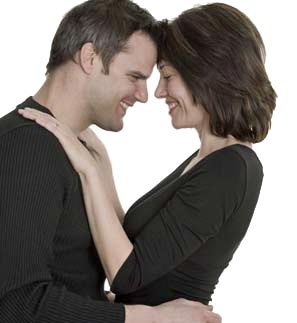 Every couple I've meet at Asheville Marriage Counseling is completely unique and facing specific challenges. But, there's one common theme that leads couples to marriage counseling. Some part of their marriage or relationship isn't working well for them… and they've not found a way to make it better on their own.
If you're in that situation, Asheville Marriage Counseling is here to help you shift out of a cycle of unhappy tolerance or things slowly getting worse… and reclaim the kind of marriage and true connection you want together.
Using the assistance a relationship counseling specialist allows you to immediately gain several specialized resources to assist you. You not only have the advantage of the counselor's knowledge, experience, and in-depth understanding of relationships; but marriage counselors also provide additional temporary guidance to help stabilize your relationship while you're taking steps to transform your marriage.
Asheville Marriage Counseling guides you to master the art of your relationship by:
Taking a fresh look at your challenges using an expert's guidance
Determining where to direct your efforts to get the most benefit
Discovering hidden habits that cause communication breakdowns
Learning the keys to being truly "heard and understood" by each other
Creating specific plans to catch and interrupt the triggers to arguments
Understanding the real causes behind being disconnected or out of synch
Guiding you into proven small steps for restoring closeness and connection
Learning how to have safe honest disagreements that get resolved
Supporting you to sustain your progress until your improvements are automatic
Marital therapy or relationship counseling is a specialty and is significantly different from individual counseling… just as the expertise of a joint specialist is different from that of a family doctor. At Asheville Marriage Counseling I work exclusively with couples, marriage, and relationship issues.
My emphasis is on identifying and putting into practice targeted "real world" adjustments you can make; not only to overcome your current struggles, but also to strengthen your core connection so you truly treasure being together over the long haul.
Couples are often surprised to discover even a few small changes can start reducing the tension and allow them more opportunity for enjoying each other. Most couples report feeling less stressed and more hopeful within a few weeks of counseling. However, there's no magic shortcut to having a great relationship. Creating lasting change requires some effort, time, and entering into marriage counseling with your sleeves rolled up and prepared to take action.
If you're ready for some assistance, schedule a free relationship counseling consultation with Geoffrey by calling (828) 686-9601 .
If the idea of meeting with a marriage counselor is new to you, perhaps you'd like to check out: "Why Marriage Counseling?" .
All services are provided in our Asheville, NC office – just one minute off I-240.